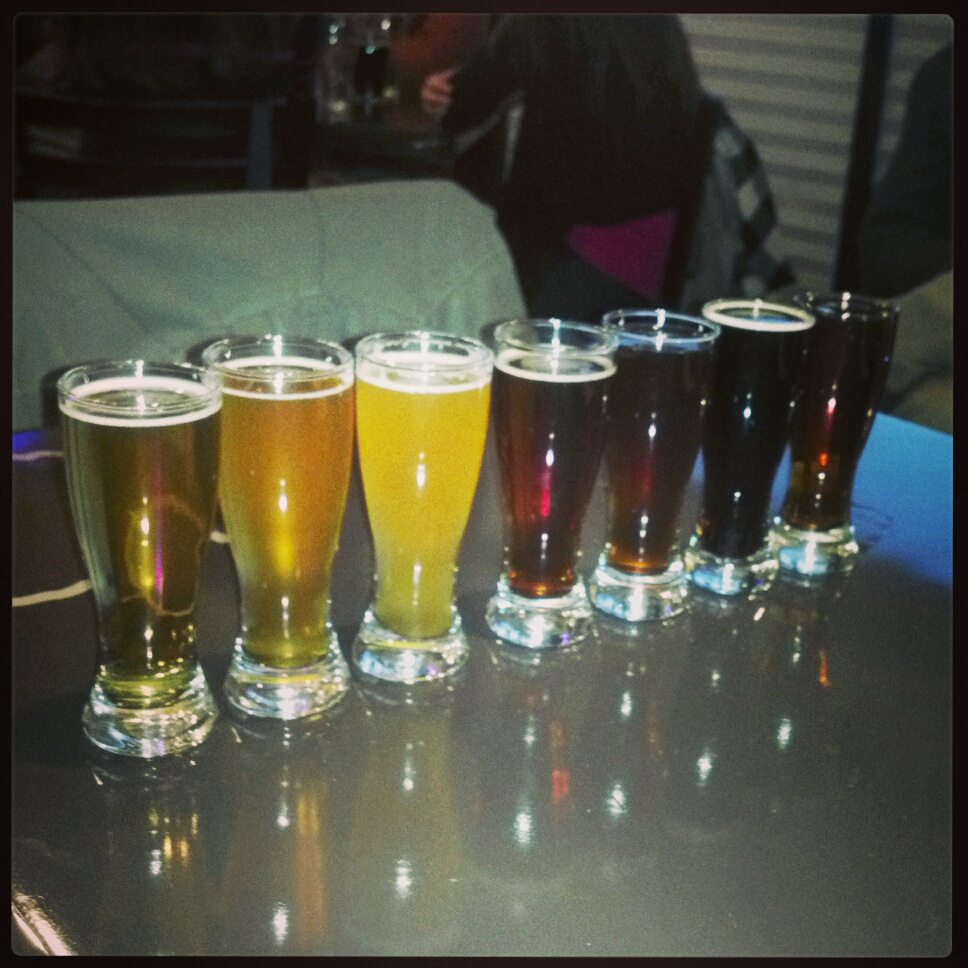 Back in Albuquerque for Christmas, Sarah and I paid a visit to the now-open Bosque Brewing Co. One of the co-owners, Jotham, has been an invaluable sounding board for me during the brewery planning business and I was stoked to finally get in there to try them out. As I often do with a new place, I went with a flight - 7 offerings - which is pretty impressive for a two month old brewery on a 3BBL system.
It was a good lineup of ales - from memory I think there was a golden, two IPAs (one wheat, one English style), a brown, a scotch strong, an oatmeal stout and an amber. Good stuff guys: clean and approachable, laying off the uber-novelty stuff (at least for now). I think the Albuquerque connoisseur and the getting-the-feet-wet-with-craft-beer-person will find something to enjoy at the Bosque.
Hopefully they'll let me hang out after Christmas for a brew day, it's always good to see a new setup and get ideas about what does and doesn't work so well.
Cheers to you discerning beer drinker, merry Christmas.